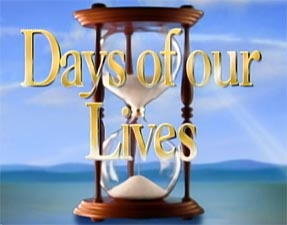 DAYS OF OUR LIVES WIKI
Days of our Lives (DOOL or Days) is a soap opera on NBC set in Salem.
Show Information:
Edit
Days of Our Lives is a long-running American television soap opera drama, airing on NBC. Created by Ted and Betty Corday, the series premiered on November 8, 1965. The longest-running cast member is Suzanne Rogers, who has portrayed Maggie Horton since August 20, 1973, making her one of the longest-tenured actors in American soap operas. Original cast member, Frances Reid, was previously the soap's longest-running cast member, portraying Horton family matriarch, Alice Horton, from 1965 to 2007. Actresses Susan Seaforth Hayes and Deidre Hall, who portray Julie Olson Williams and Dr. Marlena Evans, are currently the second and third longest tenured actors on Days of Our Lives, joining in 1968 and 1976, respectively. The following list is of cast members who are currently on the show: the main and recurring cast members, or those who are debuting, departing or returning to the series.
Current Cast (as of August 2016):
Edit
Contract: Ava it about to get her husband. Steve back again this time any
Edit
her to child.I not going to stop till she have her daughter back with her.the game it coming to the end.
kayla get waiting i am back.here i coming i am back salem:
| Actor: | Character: | Duration: |
| --- | --- | --- |
| Kristan Alfonso | Hope Williams | 1983-1987, 1990 & 1994- |
| Camila Banus | Gebriela "Gabi" Hernandez | 2010-2014 & 2015- |
| Brandon Beemer | Shawn-Douglas "Shawn" Brady | 2006-2008 & 2016 |
| Alexander Bruszt | Fynn Thompson | 2015- |
| Mary Beth Evans | Kayla Brady | 1986-1992, 2006-2009 & 2010- |
| Billy Flynn | Chad DiMera | 2014- |
| Galen Gering | Rafael "Rafe" Hernandez | 2008- |
| Deidre Hall | Marlena Evans | 1976-1987, 1991-2009 & 2011- |
| Drake Hogestyn | John Black | 1986-2007, 2008-2009, 2011-2013 & 2014- |
| Vincent Irizarry | Deimos Kiriakis | 2016- |
| Vivian Jovanni | Ciara Brady | 2015- |
| Lauren Koslow | Katherine "Kate" Roberts | 1996- |
| James Lastovic | Joseph "Joey" Johnson | 2015- |
| John-Paul Lavoisier | Philip Kiriakis | 2015- |
| Jen Lilley | Jeannie "Theresa" Donovan | 2013- |
| Martha Madison | Isabella "Belle" Black | 2004-2008 & 2015-2016 |
| Kate Mansi | Abigail "Abby" Deveraux | 2011-2016 |
| A Martinez | Eduardo Hernandez | 2015- |
| Eric Martsolf | Brady Black | 2008- |
| Peggy McCay | Caroline Brady | 1983 & 1985- |
| Casey Moss | Jack "J.J." Deveraux Jr. | 2013- |
| Stephen Nichols | Steven "Steve" Johnson | 1985-1990, 2006-2009 & 2015- |
| Thaao Penghlis | André DiMera | 1983-1984, 1993-1996, 2002-2005, 2007 & 2015- |
| Kyler Pettis | Theodore "Theo" Carver II | 2015- |
| Melissa Reeves | Jennifer Horton | 1985-1995, 2000-2006 & 2010- |
| James Reynolds | Abraham "Abe" Carver | 1981-1990, 1991-2003 & 2004- |
| Suzanne Rogers | Margaret "Maggie" Simmons | 1973-1984, 1985-2003 & 2004- |
| Christopher Sean | Paul Narita | 2014- |
| Sal Stowers | Lani Price | 2015-2016 |
| Josh Taylor | Roman Brady | 1997-2004 & 2004- |
| Greg Vaughan | Eric Brady II | 2012-2016 |
| Jordi Vilasuso | Dario Hernandez | 2016- |
| Marie Wilson | Summer Townsend | 2016- |
| Arianne Zucker | Nicole Walker | 1998-2006 & 2008- |
Recurring:
Edit
Actor:
Character:
Duration:
John Aniston
Victor Kiriakis
1985-1997, 1999-2004 & 2005-
Julian Barnes
Harold
2009–
Bryan Dattilo
Lucas Horton
1993-2001, 2002-2010 & 2012-
Judi Evans
Adrienne Johnson
1986–91, 2007–08, 2010–
Bill Hayes
Doug Williams
1970-1984, 1986-1987, 1993-1996,
1999-2003 & 2004-
Olivia Rose Keegan
Claire Brady
2015–
Wally Kurth
Justin Kiriakis
1987–91, 2009–
Ron Leath
Henderson
1987–2004, 2008–
Meredith Scott Lynn
Anne Milbauer
2012–
Jonathon McClendon
Chase Jennings
2015–
Susan Seaforth Hayes
Julie Olson
1968-1984, 1990-1995 & 1999-
Peter Machala
Thomas Machala
Tate Black
2015-
Harper Udell
Sydnee Udell
Arianna Horton
2013-
Aloma Wright
Maxine Landis
2008-2011 & 2012-
| Actor: | Character: | Date: |
| --- | --- | --- |
| Ximena Duque | Blanca | Debuts May 2016 |
| Real Andrews | Role TBA | Debuts TBA |
| Alma Delfina | Adrianna Hernandez | Debuts TBA |
| Alla Korot | Janet Bernard | Debuts TBA |
| Matthew Ashford | Jack Deveraux | Returns TBA |
| Nadia Bjorlin | Chloe Lane | Returns TBA |
| Daniel Cosgrove | Role TBA | Returns TBA |
Latest activity
Edit